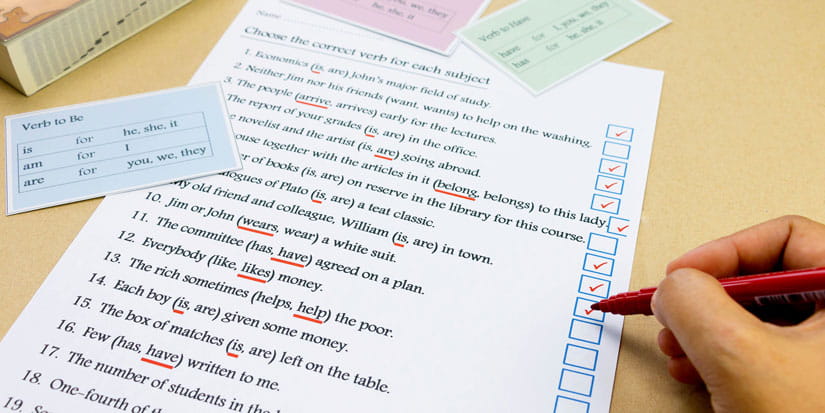 Grammar is annoying in two cases. Firstly, when you are always getting it wrong and feel awfully embarrassed. Secondly, when somebody`s getting it wrong and you realize that a person who mixed up "you`re" and "your" will never get on a pedestal in your mind again. There is a weird thing about grammar. It`s capable of changing your impression of a person drastically. Of course, you realize that it`s not a determining factor, the person who gets spelling or punctuation wrong occasionally is a fun and caring human being but still, it`s not the same anymore.
There is a huge chance you can`t relate at all and this is great news because it means that you`re not a grammar snob and you evaluate people based on many other important criteria. Good for you. However, we still have a strong intention to prove that correct grammar is absolutely crucial.
First and foremost, it`s a cornerstone of human interaction. It helps to understand each other better because by making sentences we are able to communicate our ideas. And one single spelling mistake may cost you a lot. There are those words called homophones that you need to be extra careful with because "break" and "brake" may turn the meaning of a sentence upside down.
Also, don`t forget that people and especially college professors judge you based on your grammar and it`s commonly believed that it serves as an indicator of your overall intellectual capacities. It doesn`t matter what job you`re applying for but if your brilliant resume has an abundance of grammar mistakes, it may raise a couple of eyebrows because it`s just suspicious. And here comes an argument that many of you will find the most relevant. Bad grammar is the biggest turn-off.
In a study conducted by Tinder management based on more than 9000 dating profiles, it was revealed that 72% of people find spelling errors to be a major turn-off. And for almost half of them, it`s a deal breaker. So, here are two perfect options for you to look professional in the eyes of your pals, college professors and colleagues. The first one is to use cheap yet reliable proofreading service for your assignments while you`re working hard on the structure of the essay. The second option is to improve your grammar by using the list of awesome apps that will become your grammar teachers.
English Grammar Book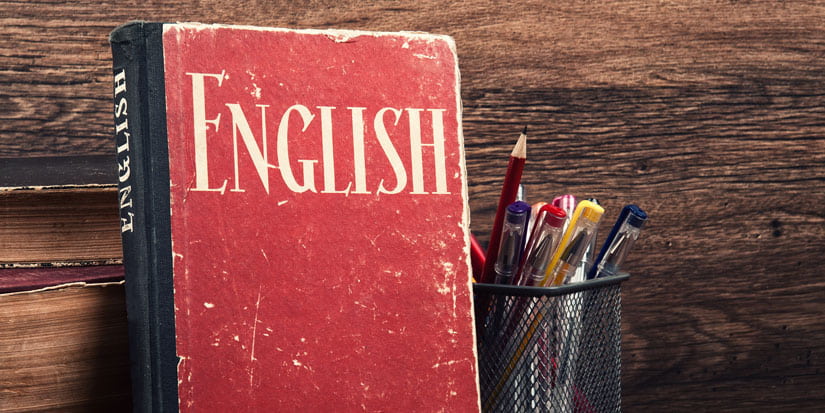 Don`t pay attention to the name that may seem a bit boring, this app is much cooler than your usual textbook. It`s like a book, indeed, but it`s fun, interactive, and it`s much more effective at teaching you English grammar. And most importantly, it`s absolutely free! But only for Android users, so sorry, Apple fandom, it`s not your lucky day.
However, we have a bunch of others to propose to you so feel free to scroll down a bit while we are finishing the explanations to the Android guys what`s what with this app. It has all possible topics, so you`ll be able to focus specifically on your problems and after each topic and subtopic, you`ll have a quiz to test your knowledge and get a result immediately.
Grammar Up
Let`s bring justice back and present you an incredibly helpful app with a super simple interface that will be suitable for both Android and IOS users. And it`s still free. You think we forgot about your terrifying student debt? Remember, expensive services are not always better ones. There is a website where you can get help with your grammar for an absurdly affordable price.
That app was created for people who have struggles with grammar in mind. Its content focuses mainly on business topics which make tasks even more challengeable. Besides, if you`re studying economics, management or entrepreneurship, it will be a useful bonus. "Grammar Up" presents your progress and failures in a form of charts where you can see it all clearly and figure out what topic you should look through one more time.
Grammar App
This is the least misleading name of an app ever. However, there is something disturbingly shady about this educational program for smartphones. It`s free for those who carry Apple in their hands and those who prefer Android, have to pay 99 cents. That`s an unfair rip-off! It`s not that expensive but you have a right to demand justice. Let`s at least see what you`re getting for this charge and whether it`s worth it at all.
Well, it`s the best-selling app that can propose you more than 200 different learning options including interactive games, tutorial videos, quizzes, tests, practical exercises, and many more. I must admit it`s pretty cool, so we`ll just have to turn a blind eye to this whole charging situation.
Grammaropolis Complete
I don`t know whether you can consider it to be fair after an unpleasant accident that we had to face with the previous app, but this technological miracle comes at a price and IOS users will have to pay $13 and Android lovers will be charged with only $10. That`s interesting. This app is mostly aimed at learning parts of speech but you get a chance to do it in such a fun way!
All parts of speech live in different cities and you need to go through a bunch of quizzes and tests with cool graphics in order to get to the finish of this game. These are not just general grammar rules that "Grammaropolis Complete" covers, it has ultra-specific tasks which involve, for example, proper and common nouns. There are so many types of adjectives and verbs that so hard to tell apart and juggle them in your academic writing.
So, it is up to you whether to be a pro in everything or only to say so!